A team with an eye for talent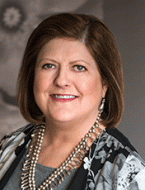 Mary Collins
President / Agent
read more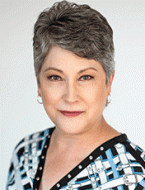 Kim Trusty
Talent Director / Agent
read more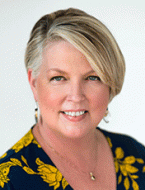 Alice Galipp
Operations Manager / Agent
read more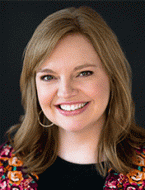 Sara Rhodes
Agent
read more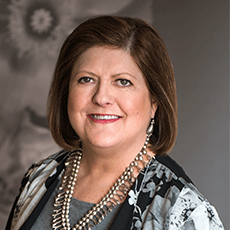 Mary Collins,
President / Agent
"I believe the old saying 'There's no substitute for experience' is truer than ever. Without my years on both the ad agency side and the talent agency side, I couldn't provide the talent or services I do, especially now, in a time of seemingly endless 'budget' casting sites and unproven performers. My career is based on a passion for excellence, and knowing intimately the needs of clients and actors. I like to think any success I have comes from an ability to meet or exceed those needs, and my willingness to continually elevate the quality of our service."
–Mary Collins

In 1984, Mary Collins had an idea: open the first talent agency in the Southwest dedicated to representing only experienced, career voiceover and on-camera performers. That has remained her sole mission for these 36-plus years. An advertising and public relations major from Southern Methodist University, Mary was lucky enough to begin her career as a casting director and broadcast producer for the famed Bloom Agency in Dallas. There, she gained a valuable producer's perspective for choosing and hiring talent, primarily for voiceover. At a casting session where she was advocating for a particular actor she thought was the best choice, an agency producer asked her, "Whose side are you on?" At that moment, Collins realized she was meant to be the actor's advocate. After discovering her passion for casting and booking talent, she went on to use her perspective and experience on the other side of production, working for two top Dallas talent agencies.
Discovering her niche, Collins formulated her own idea of how a talent agency should work to best serve performers and clients: specialize in representing a select group of the best, most experienced actors in the market, and give them the attention they deserved but weren't getting at the large one-stop-shopping agencies she had worked for.
Under her stewardship, Mary's shop has earned the respect of actors and those who hire them. She understands who actors are at their core, and strongly believes they deserve respect and the best opportunities. Just as she holds her performers to high standards, she also expects a lot from her employees, who never fail to deliver with responsiveness, reliability and professionalism.
Mary believes this is very much a collaborative business and prizes the relationships she forges, many of which she has maintained for more than 30 years. The smaller size and specialized scope of the company enables Collins and her dedicated staff to provide a higher level of service to its clients and the industry.
She is a proud native of Fort Worth, and in her "spare" time she loves photography, travel, and is an avid student and collector of the history, art and culture of the American Southwest.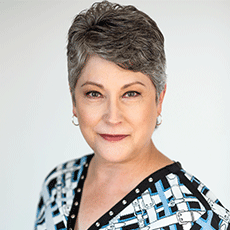 Kim Trusty,
Talent Director / Agent
"I love being a part of bringing a creative idea to life. I want clients to think of me as a collaborator and a trusted resource who understands their needs. I want performers to know me as both Coach and Fan, one who believes in their abilities and can place them in roles they excel in."

–Kim Trusty

Clients and performers agree, Kim "Trusty" is well-named. Since joining the Mary Collins Agency in 1988, Kim Trusty has reliably worn many hats. Prior to her present position as Talent Director for voice, on camera and commercial print, she served as an agent for fifteen years. Prior to that she was the Agency's Talent Payment Coordinator, and later its first Office Manager. Regardless of her position, Kim has always been closely involved with clients and performers, relationships she holds in the highest regard.
This agency's performers can always rely on Kim to provide pro-active representation, thorough communication, attention to detail and unwavering support. She has the same commitment to clients as well. With a keen eye for talent, Kim takes pride in supplying clients with the best talent the Southwest has to offer, regardless of the project. Whether providing talent for a feature film about aliens, a hard-hitting political voiceover, an educational video about CPR, a motion-capture shoot for a video game, a network restaurant commercial, clients have come to respect Kim's talent suggestions and her forthright business dealings.
A regular attendee at premiers and plays, Kim is extremely active, interested, and proud of all of the endeavors and projects of the local industry, as well all things relating to the Mary Collins Agency. Aside from her life at the agency, Kim has a wonderful husband, beautiful daughter, and two adorable grandkids.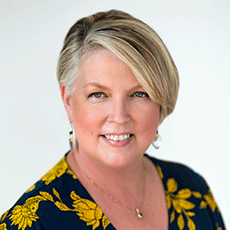 Alice Galipp,
Operations Manager / Agent
"Every day, I strive to make the actors and clients feel comfortable, and to know they can trust me with anything. My goal is to make sure all involved succeed in every project. When that happens, it's the most satisfying part of my job."

–Alice Galipp

Operations Manager Alice Galipp has steadfastly practiced her business philosophy every day since joining the Agency in 2003, first as Office Administrator and later as Talent Payment Coordinator and Agent. With an extensive background in office management, Alice works hard to make sure everything in the agency office runs smoothly and efficiently. She holds several certifications in office-related programs from word processing, to graphic design, to database administration, to accounting, and HR. She also handles client billing and processes talent payments, and acts as the business liaison between performers and their clients, signatories, paymasters and unions.
Alice is supremely organized and efficient, and her good humor and positive attitude are contagious. She even brings a comedic flair to arguably one of the worst jobs in business… bill collection. She goes out of her way to keep performers and clients informed, and she makes everyone feel comfortable. Simply put, Alice is the business heartbeat of the Mary Collins Agency.
Away from the office, her heart lies with her husband, and her two accomplished sons and their families. When she's not humoring her three grandkids, she's usually found in the kitchen cooking, or out in the yard gardening.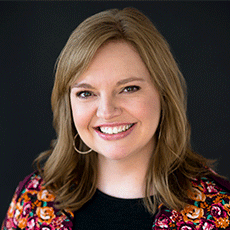 Sara Rhodes,
Agent
"I want clients and talent to think of me as part of a strong and trusted support system. I care deeply about each of the unique performers and clients we are fortunate enough to work with, and being there for them is my top priority."

–Sara Rhodes

Sara Rhodes graduated magna cum laude from the University of Tulsa in 2007 with a Bachelor of Arts in both Arts Management and Music with a vocal emphasis. She joined the Mary Collins Agency team in 2010 as an Administrative Assistant and climbed the ranks through various positions until she was named an Agent in 2017. She handles a wide variety of projects daily, from commercials and video games to film and television and more. She enjoys the fast-paced environment and has fully embraced and owned her role with the Agency. She's a loyal fan of actors and the hard work that they do, and serves as a huge advocate for each one she represents.
Prior to becoming a part of the Mary Collins Agency, Sara worked in development for Texas Ballet Theater and in graphic design for the Texas Neurofibromatosis Foundation. She was also a volunteer board member for the Asian Film Festival of Dallas, where she planned the festival's special events and assisted with program coordination.
In her spare time, Sara enjoys going to movies and theater productions, and she loves exploring Dallas' restaurant scene. She's a novice yogi and a cat mom to a beautiful special needs cat, Zaire.